EMPLOYMENT BACKGROUND CHECKS
Sundahl & Associates, Inc. is your local background investigator available at your service in your area.
Early Workplace Violence Detection


Here is a word on workplace violence. As workplace violence increases, so does the pressure imposed by society to hire people less prone to violence. The next question one may ask is "how do you know if a prospective employee will commit a violent act?" The answer is no one will ever be 100% accurate; however it is well known among sociology circles and security consultants, a history of violent tendencies is the best predictor of future violence. Frightening, is the fact you wouldn't know if someone told you of an applicant's violent tendencies. Although you won't get towards 100% accuracy, you can come closer to that goal through background screening systems. 
The Truth on Background Records Checks
One of the systems in place to detect a violent history is records checks through third-party online information brokers.  Sundahl & Associates and other licensed private investigation firms have access to information systems restricted to licensed private investigators, law enforcement agencies, insurance firms, and attorney offices. The information systems provide valuable and time-saving records checks such as criminal records, civil judgments, arrest history, sexual predator checks, bankruptcy filings, and business entity ownership. Any "hit" on these databases require further inquiry by the employer or the agency performing the background check.  In some circumstances it may be necessary to pull out the "hard copy" from a local court, police agency, or county clerk to verify the "hit" on the information broker database.     
Every employer or human resource manager should beware of the hundreds of background checks businesses offer for a record savings.  Many times these types of businesses do not have the same access to the modern record system technology as licensed private investigators have. Just look at Merlin Information Systems who have been around since 1991. Just click here to take a quick look at the application process to open an online account to do background checks. You will find that it is not that easy to obtain an account with Merlin. By the way, Merlin is one of the most trusted information gathering tools in the private investigation industry. Unlike Merlin, TLO, and Lexus Nexus, some record systems are outdated. The problem with businesses providing background checks by the thousands is the system they may be using is delayed; therefore cheaper to run a check. In fact, we have seen some delayed as far as 6 months. A lot can happen in 6 months. People move, get sued, go to jail, and you know the rest! Another problem we see is they don't tell you what system or information broker they use.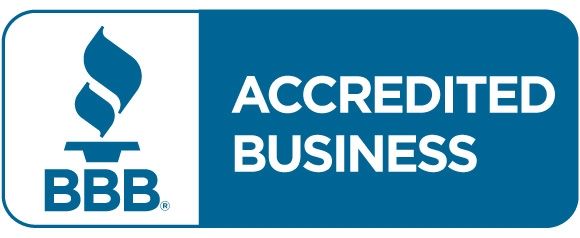 vs.  
 vs.   


                                      
                      
Another observation of the hundreds of businesses offering background checks online is many have the Better Business Bureau (BBB) logo featured.  You will be suprised at how many businesses present the BBB seal, but when you click on it, there is no link.  Investigate further and check the company through the BBB website and you might notice the number of complaints filed. Another observation is sometimes the size of the BBB label is an indicator of the number of complaints generated or the letter grade assigned based on the number of unresolved complaints. For example, a very small label might indicate a large number of unresolved complaints. On the other hand, when a business website displays a larger BBB label that is "linkable, " a positive history follows.  For  businesses  promoting a BBB "A +" grade label, a follow-up will usually show the business has a solid reputation with customers.

If the business is large and the letter grade is missing, we've found some might do so purposely to conceal the grade they received from the Better Business Bureau. Have you taken the time to actually click on the logo and research the company?  We did so on one background check company featured on the first pages of Google and found hundreds of complaints. Click here to learn more about the BBB rating system. 
When reviewing a background check report from a company offering record checks, do read the fine print. Often times the disclaimer in fine print on the bottom will read in legal jargon, something to the effect of "the information contained herein may or may not be accurate."