Reducing Anxiety at the California PPO Test Site
On this webpage, we are assuming you made an appointment with PSI exams to take your PPO Test. Moving forward, one of the many causes for test anxiety is a person's fear of the unknown. Some test takers add to their already overloaded anxiety level by thinking:
Where is the PPO test site?

What will I expect once I'm there?

Who do I need to contact?

What does it look like inside?
Sometimes visualizing how the test site will look like may reduce some anxiety. To help you make a visualization of the testing location, we went on a RECON mission to Riverside, California and took real photographs.
Visualization #1
Leave early! If you rush to the testing site, you will probably be less able to concentrate. When someone's heart rate reaches approximately 120 beats per minute, the concentration process is reduced as blood is pumped into the larger muscles.
Visualization #2
Many PSI testing sites are located in business parks.
Pictured below is the Riverside, California location.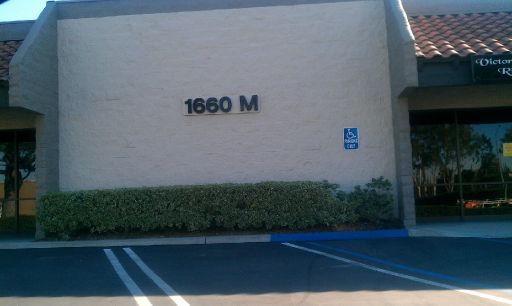 Visualization #3
Below. Front door of the PSI testing office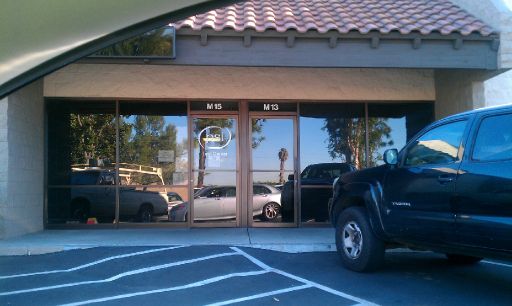 Visualization #4
Once you enter that door, you will likely see someone seated or standing near a computer.
Kindly, let them know you are here to take the PPO Test.
Note: We did not take the picture below.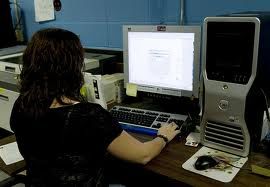 Visualization #5
If you have a nice bulky jacket, they will ask you to remove it and put it on a coat rack.
If you insist the office is too cold for you, then they will give you a "loaner" sweater with
Visualization #6
You will have to empty your PPO Study Guide (just kidding) and ALL
personal items from your pockets.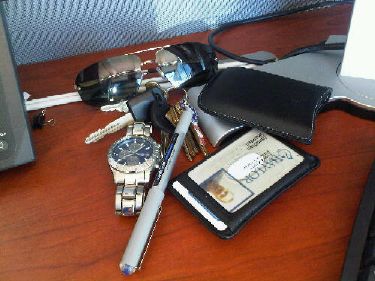 Visualization #7
The test proctor will collect your
identification and seat you to your desk inside a
sound proof room. The test proctor can see you from their booth. There are cameras everywhere,
even one placed at your computer.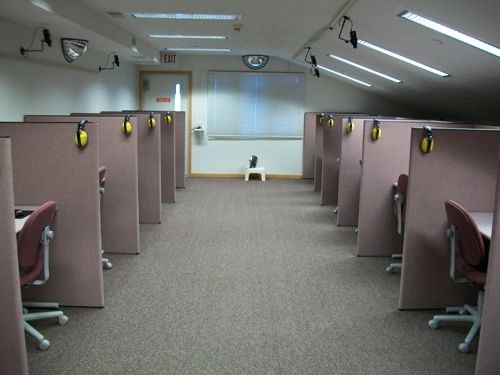 Visualization #8
Your keyboard will look similar to the one pictured below.
Learn the keyboard functions
before you step into the testing site. Some PPO
test takers who are not familiar with computers,
might have their blood pressure
raised
once they see this keyboard for the first time.
Visualization #9
Okay you're finished and walk out towards the friendly test proctor. The proctor will go to
her/his computer and look at your test results. Moments later, they will print out a
Pass or Fail sheet. We understand, just seconds waiting for the results can seem like
an eternity as it feels nerve wrecking. Hopefully, you studied hard for this exam.
If not, the proctor will hand you the fail sheet. If you pass, don't bother the proctor

for your score since they won't give it to you. Who cares? You passed!
New! Special Note

A tipster from the San Francisco area mentioned he/she was not provided the test results
immediately
after completing the PI exam, just because he elected to use pencil and a sheet as scratch paper. His/her results were sent via USPS mail