FOR BEST VIEWING OF THIS WEBPAGE, VIEW THROUGH A LAPTOP, NOT A CELL PHONE OR TABLET.

Sundahl & Associates, Inc.

New and FREE service we offer! If you taken the PI exam recently and failed, you can email us up to 10 questions with answer choices. The more specific you are, the more specific we will answer them. Turn around period varies but usually 5-10 business days. Please send your list to ssundahl@crimebullet.com

2020 California Private Investigator Examination Study Services
Dear valued

colleagues

:

Our owner/operator, Shaun Sundahl, is a full-time police officer with an undisclosed law enforcement agency. He will not return any business-related calls, texts, or emails during his law enforcement work hours. Your message will be returned during non-work hours. Thank you for your understanding. Text messages and emails are encouraged.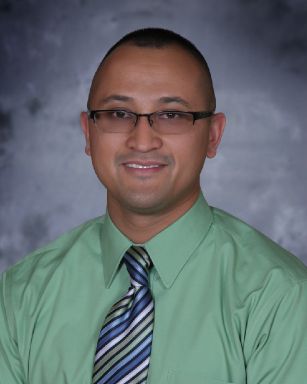 "Hi there! My name is Shaun E. Sundahl. I'm the owner-operator of a small training business called Sundahl & Associates. Our firm is in the unique business of training our California private investigation colleagues and fellow, brother and sister law enforcement officers, to pass the PI Exam."

Every so many number of years, the PI exam changes to meet current occupational and political requirements.
Each time it gets more difficult. I have taught criminal justice at a local college. Being a Criminal Justice Instructor means I have to break down difficult subject matter into an easy-to-understand format. If not, our future leaders of tomorrow will fail. I will do the same for you as I do for my students in higher education.
My personal cell number is (909) 525-8925 My e-mail is ssundahl@crimebullet.com Text messages or email is preferred.
Messages will be returned within 10-14 days.

Enjoy!

Shaun E. Sundahl


Licensed Department of Insurance Agent, #0I56195,
Licensed Private Investigator, #PI 26810
Off-Duty Police Officer, Undisclosed Law Enforcement Agency
Master of Science, Public Administration (MPA)
Bachelor of Science, Criminal Justice
Frequently Asked Questions (FAQ)
1. After I submit my application to BSIS, will I be given study materials?
We have nothing to hide. The answer is yes, but the study materials offered and suggested by California will not, based on our experience, help you pass the state private investigator exam.
The State will give you the following for free and/or suggest the following:
A. Candidate Information Bulletin (2019 ed.).
Click here
B. Examination Outline (2004 ed.)
Click here
.
C. A book called
California Bureau of Security and Investigative Services Laws and Regulations
.
Click here
. If you want the online version,
click here
(concentrate on
the Private Investigator Act section).
D. PSI Exams is the state vendor and they suggest the following book for $46.95; however, this book is NOT California-specific (read below).
Click here
.
Based on our review
on the book offered by PSI exams
, we conclude the following: The book is great if you are studying for a criminal investigator exam, perhaps with the Department of Homeland Security, the District Attorney's Office, or a local or county sheriff or police agency. However, the book offers too many questions on criminal investigations, reading comprehension, grammar, and the Private Investigator, Watch, Guard and Patrol License Law of New York--
Yes, New York
! Reading through the book, there is a lot of reference to police officers even though you will be taking a private investigator exam.
Click here
for the New York laws that are cited towards the end of this book. It is a great wonder why the state vendor offers study material for a California exam that is based on New York laws.
1a
.
Are you affiliated with the Bureau of Security and Investigative Services (BSIS)?
No and I would never consider working for them. My product or service has not been approved or endorsed by any government agency and my products or service is not being made by an agency of the government (BPC Section 17533.6).
2. I'm going to take the California Private Investigator Exam. What type of study materials do you have?

Your best option is to purchase our book, The California Legal Investigator. The book is offered in soft cover.
Note: There may be a Pay Pal "Buy Now" Option right below this text for $149.99 that states "Please Wait 48-72 hours." Do NOT click on this link. We are currently having difficulty removing this link from this web page. We do not accept Pay Pal and all purchases are now made through Amazon.

3. Do you have any classes available?
Unfortunately we do not, however we have plans in the next five years to begin offering live and online courses.

4. Why are your products so expensive?
Just like any other business, we operate under the rules of supply and demand -- our demand is high and product is invaluable. Just read our 70 + testimonials.
5. Why should I trust you?
We are the only company that has a current (off-duty) full-time police officer as the owner-operator. Any accusation of fraud/misconduct, puts Shaun's 15-year law enforcement career at stake. Shaun is also a licensed private investigator and any untruthful act can be reported to the authorities.

If you ever feel you were "ripped off" by us, you can always contact us and we will work with you to remedy the situation. If you are still not satisfied, they're are plenty of links on our webpage to Facebook, Linkedin, Yelp!, and TrustLink (BBB affiliate). On those webpages, feel free to post something negative. In four years of business, no one has felt the need to post something negative about us (not even on Amazon.com). Also, we had roughly 500 clients (PPO/PI) over the past 6 years, and only 5 have requested refunds (all refunds were honored).

6. Do you have any testimonials?
Since we opened in 2010 and considering all the services we offer (PPO, PI practice exams and PI work), we have accumulated a total of 78 testimonials. This number consists of 12 testimonials on Amazon.com, 46 informal testimonials through text messaging and emails (PPO and PI), and 20 testimonials through Trust Link, 1 recommended Yelp! Review, 3 unpublished Yelp! Reviews, and 1 review on Facebook.
7. Do you offer a pass guarantee?
Let's be realistic. No one can guarantee you'll pass the state exam. Not everyone passes this difficult exam, but having the right material is one step closer to passing.



Please note that if your experience was limited to surveillance operations and you have minimal training/education with the "book version" of PI work, the exam might be a little challenging since only 4% of the state exam covers surveillance operations. There is no book or practice material that can substitute for experience, so study/learn accordingly!



Here's some other reasons why you should purchase our book:
1. Your purchase may be
tax deductible
.
2. Our material isn't designed to
just
help you pass the state exam. Our material is designed to help you possess "book knowledge" of PI work, so you have the possibility of learning how to avoid
costly
mistakes.
3. Do you want to take the state exam again? Imagine
the time and resources
it would take from you to travel to the PSI exam site and take the exam again (and stress if your future career or contract depends on you getting licensed!).
4. If we had to calculate the amount of time it took us to find the information in our study materials, we would have spent at
least
120 hours. Our friends in the PI business bill on average: $50 to $100 an hour. On the low end,
we put in $6,000 of potential billable hours
. We spent countless hours "Googling" information, flipping through "dry" text books such as the Evidence Code, Code of Civil Procedures, Civil Code, Business & Professions, books and articles with case laws,
and much, much more
. We've talked to dozens of PI exam takers and accepted their recommendations. And
most of our clients are ready to take the exam within 2-3 days of full-time studying. They don't have to spend 120+ hours (3 weeks) looking for information and talking to people.
We did that for you!!

**Conclusion: Unless you have a lot of free time, a few hundred dollars in study materials might be worth getting our book.
6. Do you offer insurance policies for private investigators (PI) or private patrol operators?
Some insurance companies are suspected of taking advantage of the new BSIS insurance laws. For these reasons, we get a lot of requests for legitimate insurance providers. Unfortunately, we do not endorse any particular vendor.
In addition to our informal testimonials, c
lick here
to read some kind words and formal/
verified testimonials
our clients have made to the Better Business Bureau.
Recent E-Mails/Text Messages Correspondence

**Please excuse any curse words, improper grammar, or spelling. These are unedited comments emailed or text messaged to us by our successful clients**
Fri, May 31, 2019 11:09 am
Just a note to say thank you. I
passed
my PI exam today. I'm a 25 year veteran of law enforcement and an FBINA grad. I've worked in four different CA departments and overseas as a law enforcement contractor.
I actually read your book twice in preparation for the exam. The exam was extremely difficult even though I felt confident going into it. I thought for sure I had failed, but somehow passed. It would not have possible if not for your book.
Wed, Apr 19, 2017 10:47 pm
Hi Shaun
Did I tell you about my test? I
passed!!!!!!
Wed, Jun 15, 2016 6:29 pm
I am writing to thank you for the PI Simulator and the California PI book I purchased. By using both of these items I was able to pass my PI test this morning on my first try. The material in the simulator was pretty darn ******* and the book has tons of great information for the test and for future reference. I spent about three weeks prepping buy taking the quizzes, then reviewing the book and the correct answers, then taking the quizzes again. Like you said, don't cheat yourself and just submit the quiz to get the correct answers. Take the quiz and see where you need to focus your efforts. I worked 15 year with the *** and though the PI test would be a breeze. I can honestly say that had I not purchased the products there is no doubt I would have failed the state test. I have a friend who is a retired *** and I have already recommended the book and simulator to him. Thanks again and keep up the good work!
Thu, March 15, 2016 11:54 pm
"Thank you for the excellent e-book and quiz program that you put together for the PI exam. I passed today. I'm sure I couldn't have done it without the study materials you offer. I Ike the personalized feeling of your website and your products. I would have enjoyed working for you in LE. After 15 years of police work...I'm looking forward to this new profession. I will definitely be recommending this program to friends. Thanks again. "
Thu, Jan 14, 2016 6:31 pm
"Dear Mr. Sundahl,
As you know I failed the P.I. Exam by 2 points with a score of 105 back in October. I appreciate you leaving the program on my computer. After failing the last time, (My second try), I was extremely disappointed and had to take a break from the whole idea of trying to become a P.I/ Licensure/Qualified Manager. After some time had passed I realized that my one year eligibility will run out on January 22, 2016 and that is when I contacted you to re-purchase your program. Well you didn't charge me again and left the info at my disposal at which time I buckled down and focused.
Thanks to you and your program I re-took the examination on January 13th, this past Wednesday and PASSED! As you probably know, when you pass they don't tell you your score, they just tell you that you have passed. I have no idea what my score actually was but I had a strong feeling when I finished the exam this time that I had scored very high. In studying your on-line program the second time I realized that I wasn't necessarily learning more than before, but your program started to take the "Cop" mentality away and reprogram my brain to think differently, thus answering the same questions differently.
Once again, Thank You very much, I could not have passed without you." --T.B.
Monday, September 7, 2015 4:10 pm
"Mr. Sundahl,
I wanted to personally thank you. I passed the PI exam on the first try by purchasing and studying your study guide and your quiz maker. Having been a *** officer for 27 Years (the last eight working for the court of appeal) helped, but not as much as your book. Again, thank you and you have my endorsement should you need it."
Saturday, August 29, 2015 7:49 am

"Good morning,

Just getting to my email, so I apologize for the delay. The test was certainly challenging, but I successfully passed it! I owe my success to your practice simulator, your book, and following your recommendations on studying for the PI exam. I wouldn't have been successful had it not been for the time I spent studying your book and the items referenced in it, as well as taking the simulator practice tests multiple times. You were spot on about taking time to learn the information and apply it rather than memorizing the simulator questions and answers. Thanks for putting these study materials together and sharing your expertise so others like myself can be successful when taking the PI exam. Also, I'll be recommending your website and materials to a buddy of mine who will be pursuing a PI license within the next year. I'd be happy to give you a brief testimonial for your website if you should desire."
Wednesday, March 4, 2015 8:03 pm
"Shaun,
I just want to let you know that I took the PI test today and passed on the first try. I wanted to thank you and compliment the design and usefulness of the PI simulator. Please feel free to quote me in future advertisement as follows or any slight variation you deem necessary:
Practicing test questions on Shaun Sundahl and Associates PI simulator really prepared me for the PI exam. I highly recommend the PI simulator! Thank you Shaun!"
Sun, January 25, 2015 11:31 am
"Hi Sundahl,
Just wanted to thank you because I passed the CA PI exam yesterday, 1-24-15. Your PI Simulator 800 gave me the extra confidence and skills to pass the test. It was not an easy test contrary to what many believe. You definitely have to know your material to pass the test. I'm glad I went with the full package and got the 800 because I truly believe the practice quizzes helped me pass the test. "
December 8, 2014 2:00 p.m.
"Hi Shaun, well miracles do happen, I took my PI Test and passed it. With that I want to thank you very much for you and your program. It was very helpful and I will definitely be forwarding your information to my other colleagues who may want to get their PI License. Thank You again for your patience and I wish you and your entire family a Very Merry Christmas and a healthy happy and prosperous New Year!
Stay Safe"
August 18, 2014 2:51 p.m.
Shit! I passed the PI Exam! I NEVER would have made it without your study material!!!!!I literally just walked out.
May 12, 2014 9:43 p.m.
Not to be a kiss-ass, but my current profession as an awesome, profitable PI is directly attributed to your prep course. Seriously dude, I wasn't a 30 year cop, I was in LE for 8 1/2 years before I opted for change - but I've always been a legal nerd. Quote a code, I'll tell you what it is. Question on search and seizure? I'll cite the case. 80% of the questions on the PI exam? No clue whatsoever. Ran through your prep (thank God) and ran across questions that I never would have guessed were on the test.

Passed it first time around. So, thank you again!


Wed, Feb 12, 2014 8:07 pm
Hey Shaun, I wanted to inform you I passed my test. Thank you so much!! With your P.I Simulator 800 I was able to finish the test with 30mins left on the clock. Thank you once again and I found your program is money well spent.
Friday, July 26, 2013 4:41 p.m
Hi Shaun – I passed the exam. Harder than I thought it would be. Thanks for the program – it was very helpful.
We were debriefed by a gentleman who passed. As always, we update our material based on our debriefs.

Sat, Apr 27, 2013 12:30 pm


Hi Shaun,
This morning I passed my PI exam on the first attempt with time to spare. All I used to study was ------- book and your practice tests.
The practice tests helped me understand topics that weren't covered in -------'s book, and they put me in the right test taking mindset that is so important with these standardized multiple choice exams. Thanks!

Wens, April 23, 2013 11:28 am

Passed!!! Very helpful.
Thu, Mar 14, 2013 5:49 pm
Hello Shaun,
Thought I would share another success story for your records! I passed my state exam on 02/27/13! I want to thank you for creating the PI Simulator 800 and providing me access to it. I believe it made all the difference!

Wed, January 30, 2013 2:42 pm
THANKS. I passed the exam this afternoon. Your study aids were directly responsible.

Fri, February 15, 2013 6:25 pm

Hey Shaun,

I took the PI test today and passed with 46 min to spare. Thanks again for all your info. It helped so immensely!
Thu, Oct 11, 2012 9:03 pm
FYI - Touchdown, I passed!... Thanks for all your help and I hope to meet you some day.
Thu, Oct 11, 2012 3:53 pm
Passed it!!!I am hugging you on the inside of my brain. Thank you, Sir


Tuesday, Sep 25, 2012, 5:48 PM
Passed pi test with 30 min to spare on timer thanks for ur book fuckin huge help!
Tue, Sep 18, 2012 3:41 pm

Hi Shaun,
Just wanted to pass on that on Monday 9-17-12 I took the PI test and thanks to your program was able to pass. This was the first PI test that I took. I know that without using your program I would not of passed. Thanks again
Fri, Aug 31, 2012 4:42 pm
Shaun,

Just passed my test! Your product was right on as a study guide. It really helped me get back in the mindset for a civil service type exam. My test was heavy on ehtics issues and process serving. You were right about the "unusual" way the questions were written. I marked about 10 questions for review and still finished with almost 25 minutes to spare.

Thanks for the Help
July 31, 2012 4:55 PM

Hi Shaun,

I passed! Thank you so much for creating the PI Simulator. I really think your test was critical in helping me pass. Before, I had simply memorized information, but your test allowed me to try out applying this knowledge in specific scenarios.

Thank you
This applicant purchased the PI Simulator 17 hours earlier (not recommended!)…
Mon, Jul 23, 2012 12:23 pm
Hi Shaun,
Just wanted to let you know that I passed the PI exam this morning. Quite literally couldn't have done it without you. I'm so grateful for your willingness to go above and beyond the call of duty.

Tuesday, July 17, 2012 1:24 PM
"Thanks for all your help. I passed the PI test today on the second try. My first attempt was made with 'an un focused study guide.' I will stay incontact with your company as I find your information relevant and to the point."
Here is someone who used the PI Simulator to supplement his investigations experience…
Monday, April 23, 2012, 2:50 pm

Hi Shaun,

I took the PI state exam this morning for the first time and passed. Your test questions were very helpful.

This applicant passed two days after purchasing our CA PI Simulator. We do not recommend his technique, however it worked for this particular applicant:
Thu, April 12, 2012 7:36 pm


"Shaun, hi...Sorry I did not get back to you sooner, but have been busy.....So yes I passed my test....Really waited to the last minute and do not beleive I would have passed without you practive tests. Much of what you provided was on the test and very related to the test. I had been reading a text book on PI and found it to be of little help. So other thenyour practice tests I studied nothing else....So again thanks…"

Our client who valued our advice sent us the following text:


Fri, Mar 23, 2012 1:32 pm
"Thanks for all your assistance Shaun. Your quizzes, tips etc. were invaluable! Your program, along with the book I bought by david queen were a good combination. Boy...I really was surprised at how tough some of those questions were! All the best, Thanks again"
Sent from my iPhone
This gentleman used our PI Simulator and within 24 hours, mentioned the following:

Fri, Mar 2, 2012 10:12 am
"I passed! Your program definitely prepared me in my last minute studying! Thanks Shaun!!!"
Sent from my iPhone
Here is what a wise woman who used PI Simulators #1, #2, #3, #4, #5, and who was in constant contact with the author of the PI Simulator decided to text us. One word says it all:
Thursday, Jan 26, 2012 12:24 PM
" Passed :) "
This wise person passed once he used PI Simulator #1, #2, #3, #4 and read a book that he found useful:
Tue, Jan 10, 2012 8:04 am
"Hi Shaun,
I did take the exam and passed. Thank you very much for all your help. Your simulators and information were closely aligned with the test material.
Sent from my iPhone"
_________________________________________________
Here is what a wise gentleman who purchased our material on Friday, November 18, 2011 and passed the 1st time, three days later, had to say:


Mon, Nov 21, 2011 4:44 pm
"I just exited PSI about three minutes ago with a smile. (passed)
Sent from my HTC on the Now Network from Sprint!"