Pepper spray classes and
certification
in Palm Springs, California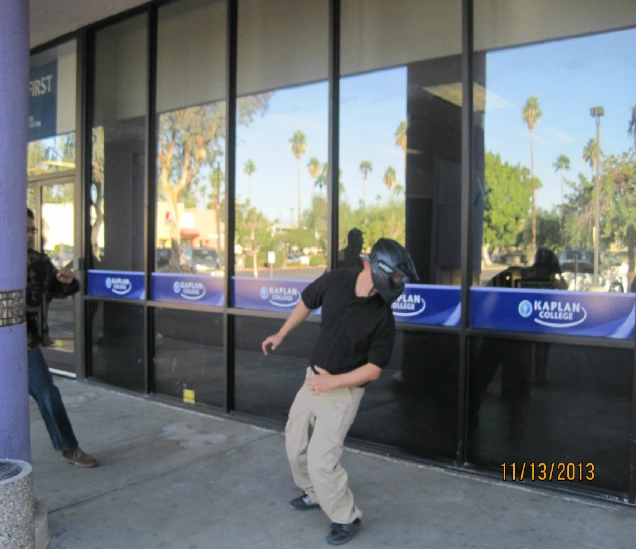 OCAT® Oleoresin Capsicum Aerosol Training Course (Pepper Spray)

Our instructor, Shaun Sundahl, is certified and authorized by Personal Protection Consultants, Inc. to provide training in the OCAT course. Unlike many other training facilities, our instructor has actually used OC Pepper Spray on combative persons in the "real-world." We know which techniques either work or do not work and we want to share our knowledge to make you a safer person from street thugs and the like.


The California Department of Consumer Affairs mandates a security officer carry OC Pepper Spray only after completing an approved course. All security officers who carry a firearm or a baton should carry pepper spray. It is generally recommended those who are certified with OC Pepper Spray should have a yearly refresher course. Our course exceeds the Consumer Department's training requirements. The student will have a hands-on experience with lecture and scenarios which includes using inert training spray. Within 7 business days, the student will be mailed the pepper spray certification card.
This course is not only designed for security officers. The OCAT® program is designed for human service professionals who deal with conflict or potential violence. This includes corporations, law enforcement organizations, academic, healthcare, military, and federal agencies and every day citizens.
Here is a brief outline of the course:
1. Tear gas use and effects.
2. Peppers spray use and effects.
3. Airborne chemical agents.
4. Waterborne chemical agents.
5. Decontamination procedures.
6. Liability
HOURS
4 hours of credit. Counts towards your 32 hours of training requirements by the State of California.
PRICING

The cost is $70 $40 (cash or money order only) or $35.00 if paid via PayPal. We do not accept checks. We will accept a money order or cashier's check if it is received by us on or before July 13, 2013. If paying through money order or casher's check please make it payable to Sundahl & Associates, 4195 Chino Hills Pkwy #76, Chino Hills, CA 91709.



Please click on the above tab to render payment in full.

DATE


Inside the Conference Room @ the Courtyard
777 Tahquitz Canyon Road, Suite #200
Palm Springs, CA 92262





If you have any questions, please contact the instructor, Shaun directly on his cell phone @ (909) 626-525-8925