California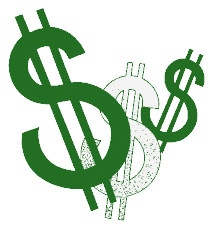 Did you know each year, the State of California receives millions of dollars in lost property?  How does this happen? 
Let's say, you worked for an employer and you went to work for someone else.  You moved two other houses away from where your former employer last had record of you.  Your former employer's accountant finds some wages they forgot to pay you.  They mail your check to the last known address on record. Unfortunately, you didn't get your mail forwarded correctly and your former employer receives your check as "Return to Sender." 
So what does your former employer have to do with your check? The employer is obligated to make reasonable attempts to locate you.  
The term "reasonable attempts" is construed by California courts rather broadly. 
If U.S. mail does not work, then they should attempt to call you. Hopefully, they have your current phone number on record. In the case the employer has exhausted all "reasonable attempts" to locate you, they are obligated to send your (account) funds to the State of California. 
Each year, hundreds of thousands of accounts are sent to the State of California.  It's not just accounts from former employers.  Many accounts are from closed bank and credit accounts, life insurance policies, stocks, and refunds, etc..You will be surprised how many people you know have unclaimed funds!
How do I check for any of my lost property?
We will check for your property for 
free!
 Contact us
626-789-9072
or send us an e-mail @ ssundahl@crimebullet.com.  Please provide your full name and maiden name if applicable, and last three known addresses. We will check the State of California records. Whether or not we find anything we will notify you within 3 business days. We have found many people with several pennies up to several thousand dollars! You might be surprised especially if you have moved to several addresses in the past several years.
We handle the paperwork for you. In the event we find a lost account (funds) in your name, we will need you to provide a government ID card, or state driver license, marriage certificate (if applicable), proof of right to possession (if applicable) and a copy of your Social Security card. In approximately 4-6 months, you will receive a check from the State of California. You do not need to directly pay us. Our fee is taken directly from your account and issued to us by the state of California.
About our investigations firm
Sundahl & Associates, is a licensed private investigations firm in the state of California.  We have an excellent track record with the Better Business Bureau. We are also registered as an 
independent
 investigator and heir finder with the California State Controller Office, Division of Collections. Please click here to view our record.